AGM 2016 Pilanes National Park, South Africa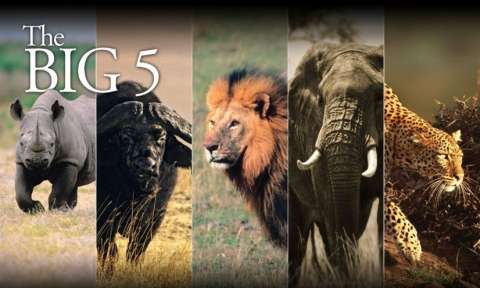 Hosted by: Morgan Cargo Pty. Ltd., Pretoria, South Africa
Monday, 11 Januray - Friday, 15 January, 2016
Kwa Maritane Bush Lodge, Pilanesberg National Park
Every country in the world displays some diversity, but South Africa, stretching from the lions in the Kruger National Park to the iconic Table Mountain in the Cape, takes some beating.
Enjoy the Country's sweeping valleys of the Winelands, Cape Town's jumping nightlife, Namakwa's springtime symphony of wildflowers or KwaZulu-Natal's iSimangaliso Wetland Park which alone has five distinct ecosystems, attracting both zebras and dolphins - there is something here for any person with any interest of any age.
Although the country has its fair share of problems, South Africans are some of the most upbeat, welcoming and humorous folk you'll encounter anywhere, from farmers in the rural north who tell you to drive safely on those dirt roads, to Khayelitsha kids who wish you molo ('good morning' in Xhosa).
WIN's 17th AGM promises to be an spectacular one!
We will be staying at the Kwa Maritane Bush Lodge (address: R556, Pilanesberg, 0316, South Africa) about 2 hours away from the pulsing City of Johannesburg, 3 km from the local airport in Pilanesberg, 10 minutes car drive from Sun City. Kwa Maritane Bush Lodge is located on the slopes of an ancient volcano, in the middle of Mother Nature! This Lodge has a perfect infrastructure and location for a professional conference. It offers an uncountable variety of activities and things to do which you might just be looking for when taking some relaxing, well-deserved additional days off. Our Host, Morgan Cargo has put a lot of effort and creativity into this event, this to share with you the spirit of South Africa and to experience a different world!
To have an overview and much more information of what is expecting you at our AGM 2016 in South Africa or activites and tours offered before and after the AGM, just log-in to the member and click on these links:
Program AGM 2016 (login to the member center)
Host Invitation Letter (login to the member center)
Sun City Leisure Activities (login to the member center)

Your registration form must reach the WIN office not later than 16th November!
AGM Registration Form (login to the member center)

You want to book pre- and post AGM activities? click here to learn more:
Southern Circle Tours and Safaris (to book guided tours and safaris)
Destination Marketing Services (to book flights, hotels, sight seeing)